Frank Delaney
Managing Director
After completing his MFA in acting Frank worked as a fight choreographer and actor throughout the Midwest. He returned to Alaska to work on 
Othello
 with Perseverance. Born and bred in Anchorage, Frank is excited to have the opportunity to help lead Perseverance into its next chapter. He has more than twenty years of experience in the IT world as a manager, technician, and project manager. That work took him to every corner of the state. In addition to his MFA Frank also has a Master's degree in Information Systems. As an actor and choreographer, some of the companies Frank has worked with in addition to Perseverance Theatre include Cincinnati Shakespeare Company. Shawnee Summer Theatre, Midnight Summit Ensemble, the Know Theatre, Cyrano's Theatre Company, and Anchorage Opera.
Leslie Ishii
Artistic Director
Leslie Ishii is a leader in the American Theatre in many capacities. (Stage Director) Perseverance Theatre: Devilfish (Fall 2019), We Hold These Truths; East West Players: Takarazuka!!!, Taking Flight: The Katherine Cheung Story, Crimes Of The Heart; Artists At Play: 99 Histories; plays at UC, Irvine, USC, CSLA; Oregon Shakespeare Festival: API 2x2 Lab New Works Residency, Founder/Producer, Dramaturgy, FAIR Assistant Director Program Recipient; and where she began, Northwest Asian American Theatre. (Actor) Broadway, regional theatre—P
enumbra Theatre Company, El Teatro Campesino, American Conservatory Theatre, and South Coast Repertory to name a few. She has also appeared in TV and film.
(National Scope) Co-Chair/Organizer/Board Member: 5th and 6th Consortium of Asian American Theaters and Artists' National ConFest; National Cultural Navigation Theatre Project for the sustainability of artists and theatres of color; Co-facilitated the launch of Theatre Communication Group's Equity/Diversity/Inclusion Institute; Core faculty, artEquity working throughout the US with arts and culture organizations. 
Rio Alberto
Director of Marketing & Engagement
Rio Alberto is a Chicano artist and educator based in Spokane, Washington. Raised in central Washington, Alberto relocated to Chicago to work and study theatre and lighting. Since then, Rio has worked across the country as an artist and educator, and has performed in Man of La Mancha (Sancho Panza), The 25th Annual Putnam County Spelling Bee (Leaf Coneybear), and Titus Andronicus (Chiron). Most recently onstage in the world premiere of "Devilfish" from celebrated Tlingit playwright and author Vera Starbard, Rio is currently Associate Artistic Director for the Spokane Ensemble Theatre. 
Joseph W. Biagini
Associate Producer
Joseph W. Biagini is an artistic producer and director hailing from Northern Virginia. Most recently, he was a part of the Artistic team at Baltimore Center Stage as the Producing and Community Programs Fellow. His work is driven by principles of anti-racism and anti-oppression, producing art with an eye towards civic and social relationships. He holds a love for the outdoors and a B.A. in Theatre and Economics from The College of William & Mary.  
Tristan Cameron
Arts Administration Apprentice
Tristan Cameron is excited to be joining the team at Perseverance Theatre for their 2022-2023 season. He was born and raised in Portland, Oregon where he trained and performed with the Oregon Children's Theater in their production of Romeo and Juliet.  He then moved to Ashland, Oregon, and enrolled in Southern Oregon University where he completed his BFA in Performance. In addition to working with Perseverance, he is also a member of the Board of Directors for the Ashland New Plays Festival and is a working actor in Los Angeles.
Tristan's performing credits include Choir member in 
The Nutcracker
performed at the Keller Auditorium, Schultz in
Circle Mirror Transformations
by Annie Baker, Continental Principality in
Angels in America: Perestroika
by Tony, and various roles in film across Oregon and Washington. He's happy to be joining such an amazing community of Artists!
Erik Chadwell
Technical Director / Facility Manager
Kylie Ferguson
Artistic Apprentice
Kylie Ferguson (she/her) discovered her love of storytelling at the New Orleans Center for Creative Arts. Since then, she's followed her love of theatre and politics to St. Louis. She trained at The Sargent Conservatory of Theatre Arts at Webster University, where she graduated with her B.A. in Directing and a minor in Political Science. She was the recipient of The Marita Woodruff Endowed Scholarship and The Webster University President's Student/Faculty Collaborative Research Grant (both 2021 & 2022). 
During her time at Webster she became a certified Actor Combatant with SAFD and worked on shows such as The Revolutionists (London, UK); MAC BETH; Picnic; Ismene; Light the Lights (Variety Theatre St. Louis); What the Constitution Means To Me; Deathtrap; The Rocky Horror Picture Show; The Chairs; and her Directing Capstone: Burial at Thebes by Seamus Heaney. Kylie is very excited to be joining Perseverance Theatre's team as its Artistic Apprentice. Although she's only been here briefly, she's already fallen in love with the area and Juneau's halibut tacos.
William Todd Hunt
Juneau Master Electrician
Todd Hunt spent his formative years in stage lighting running lights for the 80s cover band NEXXT in Louisville, KY and finally got some actual training while in graduate school for orchestral conducting at Indiana University. In Juneau, he has been Perseverance Theatre's Master Electrician off and on since the 2000 production of Wild Nights with Emily, and often helps out other local companies. Todd's lighting designs have been seen in Juneau most recently by the audiences of West Side Story, L'Orfeo, Alcina, La Bohème, and most recently with PT's STAR performances this past summer.
Josh Lowman
Associate Managing Director
Josh Lowman is a writter, director, actor, photographer, filmmaker, projection designer, and occasional manager. Credits include Gordon/Dwight in Cyrano's production of Dead Man's Cell Phone; Projection Design for Rush at Everlasting, Treadwell Gold, and The Elaborate Entrance of Chad Deity for Perseverance Theatre; over 30 commercials over 30 years ago; Treasurer for Alaska Dance Theatre, and Alaska Film Forum; Branch Manager for Wells Fargo, and First National Bank Alaska; and writing and directing for the One-Minute Play Festival. Sometimes he also makes short films and takes pictures of things.
Lucy Peckham
Anchorage Audio Engineer
Bradley Perkins
Interim Development Director
Brad Perkins is an IP, high-tech and entertainment law attorney / electrical engineer with many years in the theatre and television production.  Since arriving in Juneau five years ago with his spouse, Pastor Karen Perkins of Resurrection Lutheran Church (RLC), he has worked for the state as a division director; GM of St. Vincent de Paul; and as the producer of RLC's Juneau Live! television studio, the manager of RLC's Safe Space for Schooling and CBJ Cold Weather Emergency Shelter.   Brad and Karen's two adult children and son-in-law live together in Sacramento, CA.  They live with their cat and Aussie church dog in the Mendenhall Valley.   Brad's current hobby is collecting and refurbishing vintage calculators (especially HP where he worked as a patent attorney in Silicon Valley in the 1980s).
Richard Perry
Company Manager
Richard Perry (Yup'ik and Gwich'in) is from Anchorage, Alaska, and the Company Manager for Anchorage. He is excited to join the team at Perseverance Theatre for the 2022-2023 season. He is a writer, journalist, and photographer with a Bachelor of Arts in Philosophy, Applied Ethics. Perry moved to Alaska at age 33 with an ambition to learn about his family and cultures that he knew nothing about. Along the way, he discovered writing while working at Alaska Native non-profits. Otherwise, he is a completely normal human being doing things like playing rock-paper-scissors or hosting unusual tea parties with his smiling cat for family and friends. Completely. Normal. Things.
Betsy Sims
Juneau Audio Engineer
Salissa Thole
Administrative Assistant
Salissa Thole is a proud woman of Hawaiian, Black, and Filipino descent. She is a local Juneauite, who is blessed to call both Alaska and Hawaii her home. She is a wife and a mother of two beautiful sons. Salissa is grateful to work with Perseverance Theatre, wearing a 'different hat' and joining the incredible behind the scenes team, as Administrative Assist.>
She most recently performed in Theatre Alaska's World Premiere of Sisters of White Chapel, and Neighborhood Cabaret. Last appearance on stage (pre-Covid) was Juneau Ghost Light Theatre's (JGLT) production of The 25th Annual Putnam County Spelling Bee as Marcy Park. Other Stage Credits include Perseverance Theatre's (PT) productions of Sweeney Todd, Chicago, Bigfoot and Other Lost Souls, Yeast Nation, Much Ado About Nothing, The Last Five Years, The Who's: Tommy, and Hair. Juneau Lyric Opera's productions of I Love You, You're Perfect, Now Change and Hairspray. Juneau Douglas Little Theater's (now known as JGLT) production of Five Lesbians Eating A Quiche. She was Irene Adler in the KTOO's and JGLT's collaboration of Sherlock Holmes Radio Mystery. Salissa is currently in two bands, Brown Sugar, and Gamble & the High Costa Living, who perform music gigs throughout Southeast Alaska. Last band gig was the Blues Brothers Concert 2022. She performed for the KRNN Show, Waayy Off Broadway; and for the Duke Ellington Show, which was a Black Awareness Association & Juneau Cabaret collaboration. She has sung for Martin Luther King Jr. celebrations annually; and has performed many times for Juneau Cabaret and Jazz Divas. She won 1st Place in the 2020 Juneau's Got Talent Competition presented by Juneau Dance Theater; had the honor of being a solo singer for A.W.A.R.E.'s Women of Distinction Gala 2020; and has performed for various other local community events. Salissa has been blessed with performing professionally for over 16 years, starting with PT back in 2006. Upcoming performance is Theatre in the Rough's adaptation of Witch, opening this Fall 2022.
Laura Wallrath
House Manager
Laura hails from Port Arthur, Texas and Walnut Creek, California. She drove up to Juneau in 1995 with a friend who had designed hats for Perseverance. A three-month visit has turned into "forever." She was told of the excellent plays Perseverance Theatre produced. She ushered for every show for the first 5 years and since spring of 2000, has been greeting patrons at every show.  Laura is excited to see all patrons come through the doors and watch the shows. She strives to make sure our guests' needs are met whether it's changing your seats or slipping you a cough drop. She likes to say "Perseverance feeds my soul."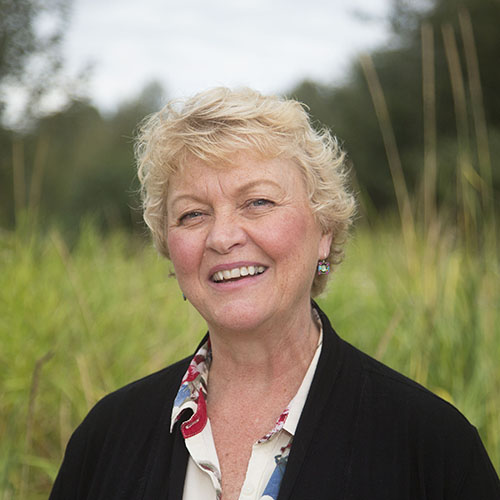 Shelly Wright
Costume Shop Manager
My story isn't much different than many Juneauites, came to Juneau in the early 70's and planned to stay for five years. Fell in love, started a family and never looked back. In 1990 I was asked to design and construct a life size Sebastian for Juneau Douglas High School performance of the Little Mermaid. I had so much fun I kept going. I spent the early years with children's theatre.  In 1998 I received an invitation to design a show for Perseverance Theatre, "Jonny's Girl", and I was hooked. I have been designing and sewing ever since. I learned so much about theatre during my years with children and high school theatre. There are few things as rewarding as watching children grow into performers. It has been my pleasure to design for many of the community theatres and dance companies in Juneau and now I am feeling so lucky to be the Costume Shop Manager for Perseverance Theatre. It is a new chapter in my life, I get to go to work every day and do what I love and not have to worry about that pesky "real" job.