Frank Delaney
Managing Director
After completing his MFA in acting Frank worked as a fight choreographer and actor throughout the Midwest. He returned to Alaska to work on 
Othello
 with Perseverance. Born and bred in Anchorage, Frank is excited to have the opportunity to help lead Perseverance into its next chapter. He has more than twenty years of experience in the IT world as a manager, technician, and project manager. That work took him to every corner of the state. In addition to his MFA Frank also has a Master's degree in Information Systems. As an actor and choreographer, some of the companies Frank has worked with in addition to Perseverance Theatre include Cincinnati Shakespeare Company. Shawnee Summer Theatre, Midnight Summit Ensemble, the Know Theatre, Cyrano's Theatre Company, and Anchorage Opera.
Leslie Ishii
Artistic Director
Leslie Ishii is a leader in the American Theatre in many capacities. (Stage Director) Perseverance Theatre: Devilfish (Fall 2019), We Hold These Truths; East West Players: Takarazuka!!!, Taking Flight: The Katherine Cheung Story, Crimes Of The Heart; Artists At Play: 99 Histories; plays at UC, Irvine, USC, CSLA; Oregon Shakespeare Festival: API 2x2 Lab New Works Residency, Founder/Producer, Dramaturgy, FAIR Assistant Director Program Recipient; and where she began, Northwest Asian American Theatre. (Actor) Broadway, regional theatre—P
enumbra Theatre Company, El Teatro Campesino, American Conservatory Theatre, and South Coast Repertory to name a few. She has also appeared in TV and film.
(National Scope) Co-Chair/Organizer/Board Member: 5th and 6th Consortium of Asian American Theaters and Artists' National ConFest; National Cultural Navigation Theatre Project for the sustainability of artists and theatres of color; Co-facilitated the launch of Theatre Communication Group's Equity/Diversity/Inclusion Institute; Core faculty, artEquity working throughout the US with arts and culture organizations.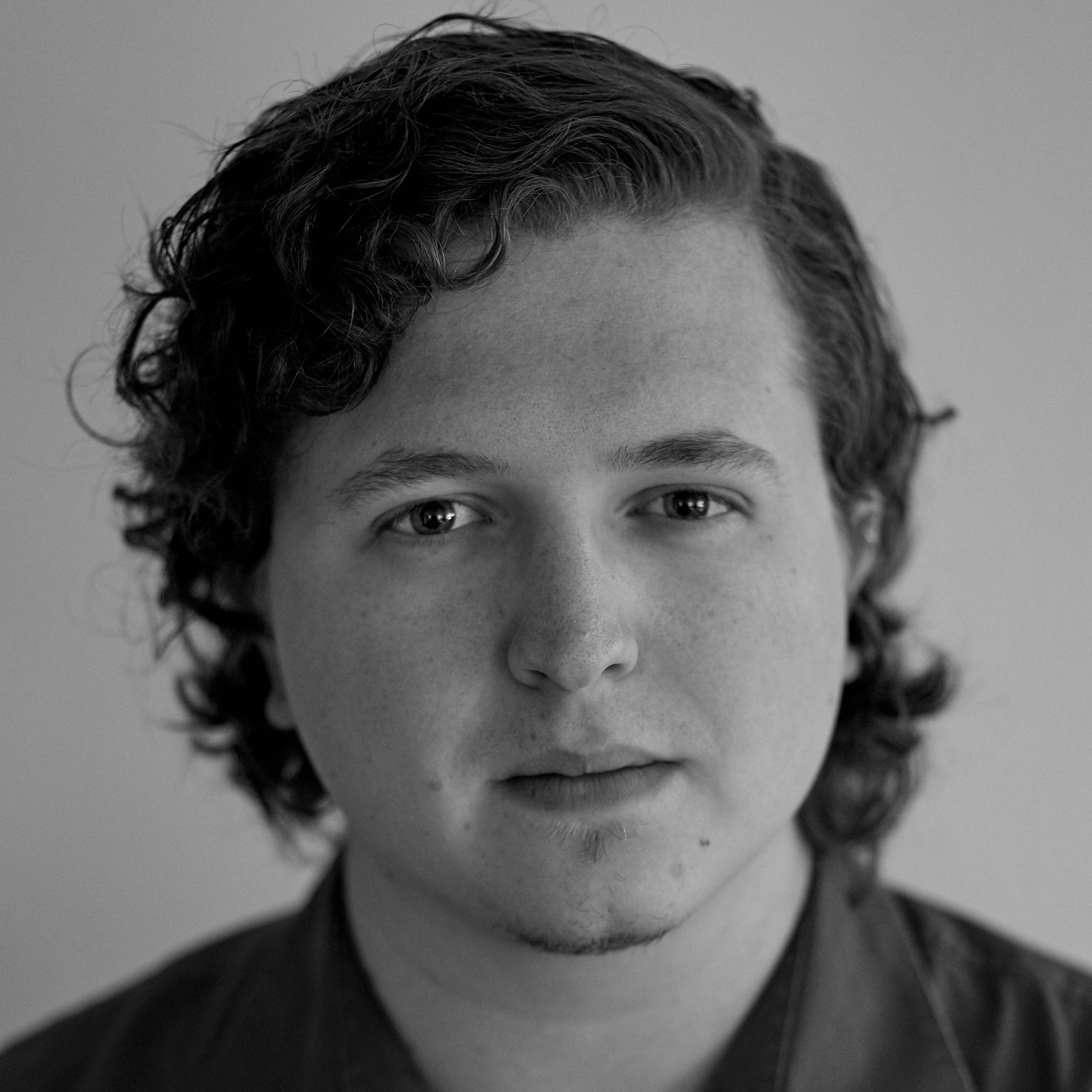 Joseph W. Biagini
Associate Producer / NNPN Producer in Residence
Joseph W. Biagini is an artistic producer and director hailing from Northern Virginia. Most recently, he was a part of the Artistic team at Baltimore Center Stage as the Producing and Community Programs Fellow. His work is driven by principles of anti-racism and anti-oppression, producing art with an eye towards civic and social relationships. He holds a love for the outdoors and a B.A. in Theatre and Economics from The College of William & Mary.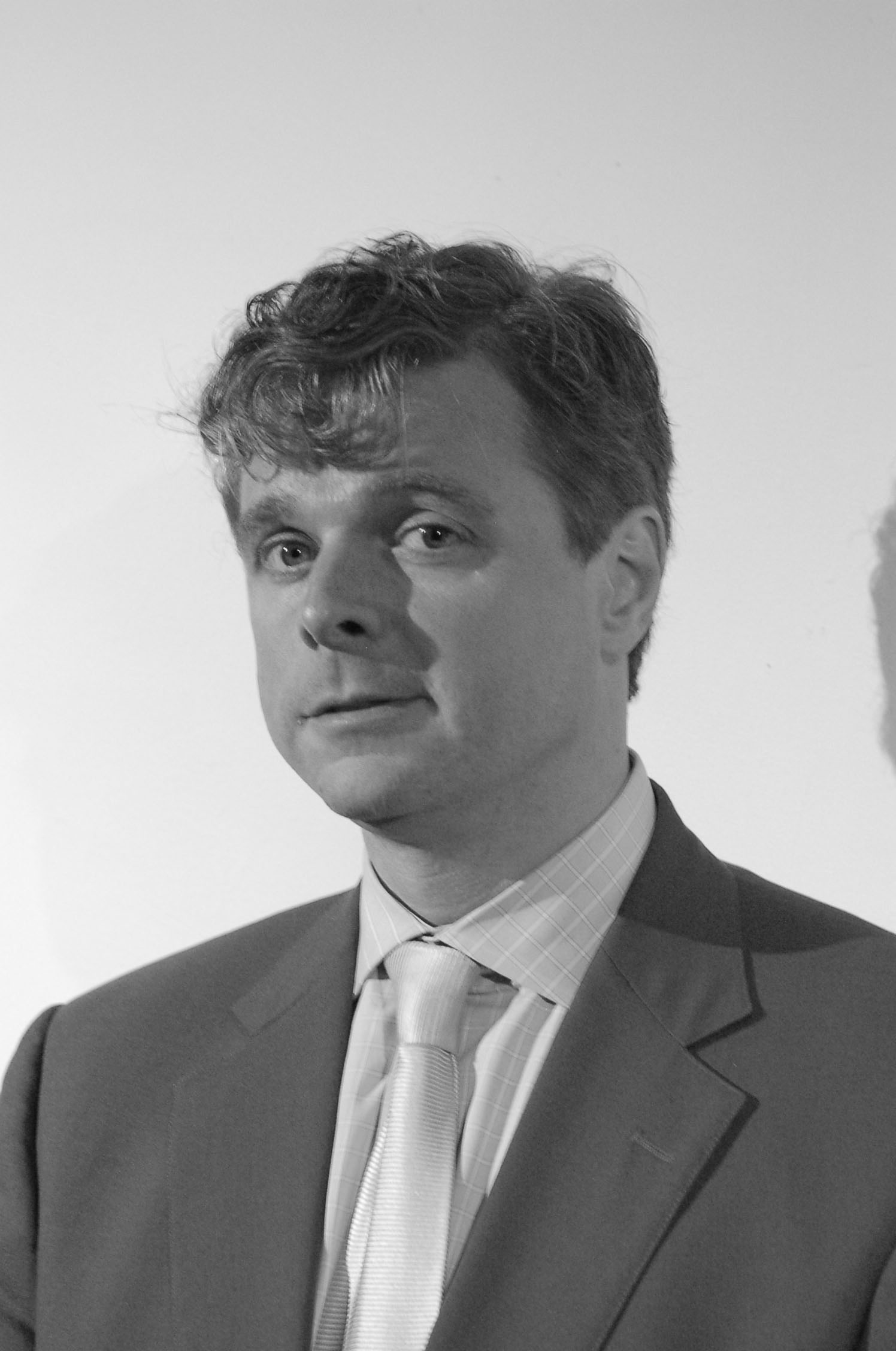 Benjamin Brown
Development Director
Benjamin Brown joined the Perseverance Theatre staff as Development Director in July of 2019. He is a lifelong Alaskan and is a company member at Perseverance who has performed across the Last Frontier. Brown is an attorney-at-law and has been a member of the Alaska Bar Association since 2002 and worked as an aide in the Alaska Legislature for most of the 1990s before going to law school.  Brown has served on the Alaska State Council on the Arts since 2004 when he was appointed Vice-Chairman and has served as Chairman since 2007. He is also Chairman of the Board of Directors of the National Assembly of State Arts Agencies (NASAA), having been first elected to the Board in 2012.  He is Chairman of Women & Children's Health Associates (a nonprofit that provides scholarships to young Kenyans pursuing education in medical fields), as Secretary of the Board of Alaska Public Media (the statewide public broadcaster based in Anchorage), and on the Greater Juneau Chamber of Commerce Board. He previously served on the boards of the Alaska Humanities Forum, the Juneau Arts & Humanities Council, Capital Community Broadcasting (Juneau's public broadcaster), CoastAlaska (a consortium of Southeast Alaska public radio stations), and the Friends of the Alaska State Museum. Brown received his diploma from Palmer High School, bachelor's degree from Georgetown University's School of Foreign Service, and juris doctor from Northeastern University School of Law.
Lewis Chapman
Artistic Administration Fellow
Lewis
Chapman is a producer, playwright, musician, and editor from New Jersey. They graduated in May 2019 from Reed College with a degree in political science. Theatrical credits include a bunch of self-written and self-produced stuff, most of it about American evangelicalism or Elvis impersonation, and also a stage adaptation of the movie Locke. Outside of work, Lewis writes songs, studies religion, and watches birds, sometimes all at once. They can be found on Spotify and Apple Music under the name Coyote Wall.
Josh Lowman
Associate Managing Director
Josh Lowman is a writter, director, actor, photographer, filmmaker, projection designer, and occasional manager. Credits include Gordon/Dwight in Cyrano's production of Dead Man's Cell Phone; Projection Design for Rush at Everlasting, Treadwell Gold, and The Elaborate Entrance of Chad Deity for Perseverance Theatre; over 30 commercials over 30 years ago; Treasurer for Alaska Dance Theatre, and Alaska Film Forum; Branch Manager for Wells Fargo, and First National Bank Alaska; and writing and directing for the One-Minute Play Festival. Sometimes he also makes short films and takes pictures of things.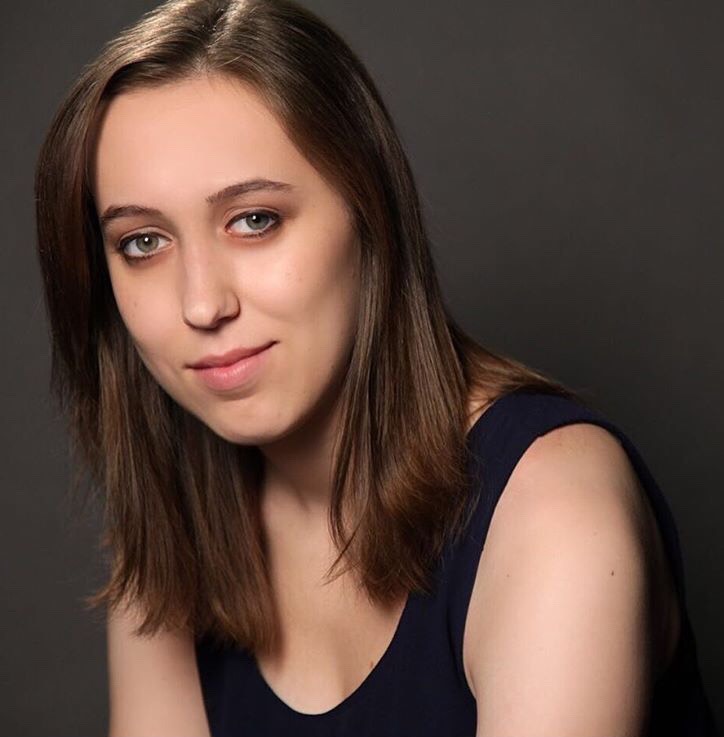 Irene Martinko
Literary & Producing Associate
Irene Martinko is a dramaturg, director, and performer and is excited to join Perseverance for another season as the Artistic Fellow. Originally from Springfield, VA, she graduated from Muhlenberg College in May 2018 with a major in Theatre and minors in Music and Women and Gender Studies. Before Perseverance, Irene spent a year as the Directing/Literary Intern at Florida Studio Theatre where she often acted as Assistant Director and Assistant Stage Manager while also writing material for their playbill, website, and newsletter. As the Artistic Apprentice this past year, credits include Dramaturg and Assistant Director for With and the role of Margaret in Silent Sky. Irene enjoys working on new plays and traveling, and she's excited to see where she'll get to visit next!
Lauren MacKenzie Miller
Anchorage Production Manager
Lauren MacKenzie Miller is a graduate of the esteemed North Carolina School of the Arts. Ms. Miller has designed for companies such as Academy Theatre in Atlanta, Georgia; Alabama Shakespeare Festival, Alaska Repertory Theatre, Alaska Light Opera Theatre, Anchorage Opera and Carolina Opera. She is also the Technical Director for the Anchorage Concert Association, Anchorage Symphony, Anchorage Concert Chorus and Anchorage Opera. Her lighting credits with the Anchorage Opera include: The Magic Flute; Turandot, Lucia di Lammermoor, Madama Butterfly, The Flying Dutchman, The Mikado, and numerous others. She has designed the lighting for the premiers of Echoes and Triumph with the Anchorage Symphony. She is a recipient of the Anchorage Mayor's Arts Award for Individual Artists of the Year and was recently nominated for the BP/YWCA Women of Achievement.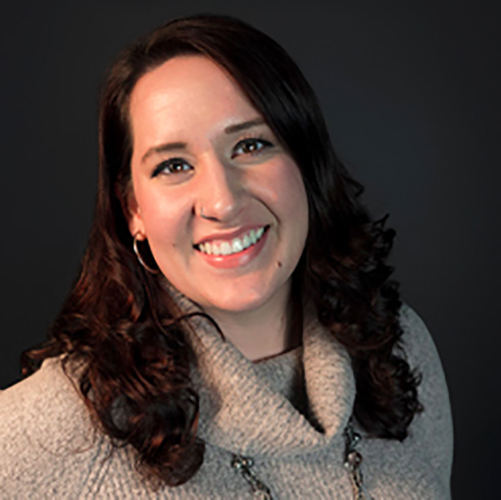 Alexis Sheeder
Anchorage Outreach and Development Associate
Alexis is a graduate from St. Ambrose University with a degree in Theatre. She was transplanted to beautiful Alaska where she began her marketing career with a local nonprofit and was the sole marketer. There she dabbled in many different aspects of marketing and gained a passion for the field. She works for a local marketing agency during the day and helps with marketing for another theatre organization during the evening. She is always searching for her next Alaskan adventure with her cats, Lilley and Pumpkin. Sometimes that might mean hiking, trying a new restaurant, taking a road trip, or checking out a local brewery. You can call anything an adventure, right?
Vera Starbard
Andrew W. Mellon Foundation Playwright-in-Residence
Vera Starbard is a Tlingit and Dena'ina artist born in Southeast Alaska. She is the Andrew W. Mellon Foundation Playwright in Residence at Perseverance Theatre. Vera is also the editor of First Alaskans Magazine, and a writer for the PBS Kids animated children's program "Molly of Denali." She is the recipient of numerous writing and editing awards, including the 2018 Alaska Literary Award, and a Rasmuson Foundation Individual Artist Award. She currently lives in Anchorage with her husband Joe, and too many cats.
Erika Stone
Director of Marketing & Engagement
Erika started working with Perseverance Theatre in 2015 when she relocated from Los Angeles to Juneau to perform in Vera Starbard's Our Voices Will Be Heard. Instead of returning to California, she stayed in Alaska and began working as the Development Director at Perseverance, and later moved into the Director of Marketing and Engagement position. Erika earned her B.A. from Boston University. She has performed in theatres across the country including McCarter Theatre Center and A.R.T. She is an ensemble member with Native Voices at the Autry and a regular performer here at Perseverance, where additional credits include William, Inc. and Whale Song.
Laura Wallrath
House Manager
Laura hails from Port Arthur, Texas and Walnut Creek, California. She drove up to Juneau in 1995 with a friend who had designed hats for Perseverance. A three-month visit has turned into "forever." She was told of the excellent plays Perseverance Theatre produced. She ushered for every show for the first 5 years and since spring of 2000, has been greeting patrons at every show.  Laura is excited to see all patrons come through the doors and watch the shows. She strives to make sure our guests' needs are met whether it's changing your seats or slipping you a cough drop. She likes to say "Perseverance feeds my soul."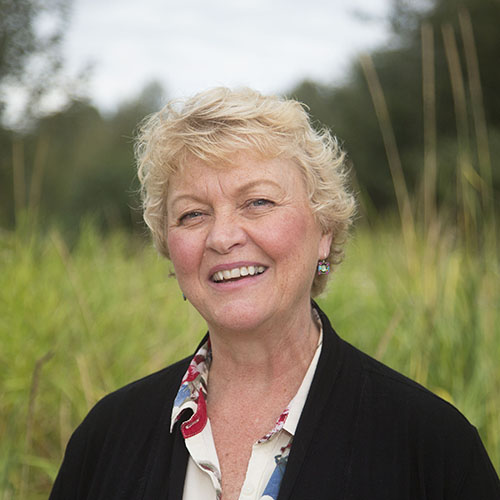 Shelly Wright
Costume Shop Manager
My story isn't much different than many Juneauites, came to Juneau in the early 70's and planned to stay for five years. Fell in love, started a family and never looked back. In 1990 I was asked to design and construct a life size Sebastian for Juneau Douglas High School performance of the Little Mermaid. I had so much fun I kept going. I spent the early years with children's theatre.  In 1998 I received an invitation to design a show for Perseverance Theatre, "Jonny's Girl", and I was hooked. I have been designing and sewing ever since. I learned so much about theatre during my years with children and high school theatre. There are few things as rewarding as watching children grow into performers. It has been my pleasure to design for many of the community theatres and dance companies in Juneau and now I am feeling so lucky to be the Costume Shop Manager for Perseverance Theatre. It is a new chapter in my life, I get to go to work every day and do what I love and not have to worry about that pesky "real" job.