Joshua Midgett
Managing Director
Joshua Midgett is excited to return home to Juneau. Most recently, Joshua was the General Manager of the Contemporary American Theater Festival in Shepherdstown, WV. There he also served on the Board of the Convention and Visitor's Bureau and graduated in the 11th class of Leadership Jefferson. Joshua completed his graduate studies at American University in Arts Administration. During his time in the District of Columbia, he worked with a handful of arts organizations in various capacities, including the DeVos Institute of Arts Management, GALA Hispanic Theatre, and Young Playwright's Theatre. While at American, Joshua studied abroad as a part of the University's Certificate in International Arts Management program, spending a semester at Victoria University of Wellington studying Tourism Management. He also served as the Financial Chair for the Emerging Arts Leaders Symposium, an organization dedicated to inspiring conversation among current and future leaders in the arts. Joshua has previously served as a Company and Residence Manager for companies such as the Utah Shakespeare Festival, the Glimmerglass Festival, Dorset Theatre Festival, and the Peterborough Players.  His undergraduate studies were at Keene State College in New Hampshire, where he earned a Bachelor's of Art in both Directing and Economics.
Art Rotch
Artistic Director
Art has worked in Alaska theatre for thirty years, and is in his eleventh season as Artistic Director at Perseverance Theatre. He holds a BA in history from Harvard and a MFA in theatre from NYU's Tisch School of the Arts. His home is in Juneau with his wife, Akiko Nishijima, who is also a theatre artist, designer, and scenic painter. As Artistic Director at Perseverance, Art has commissioned half a dozen plays, and produced the premieres of Battles of Fire and Water (performed in Russia, English and Tlingit) by Dave Hunsaker and The Blue Bear by Luan Schooler and Leon Ingulsrud. Art is a member of USA829 (designers) and the Stage Directors and Choreographers Society unions. Directing credits include Of Mice and Men, An Iliad, To Kill a Mockingbird, Annapurna, and The Arsonists for Perseverance. Art has designed dozens of productions for Perseverance, Anchorage Opera and many more Alaska producers; for regional theatres including People's Light and Theatre Company, Sacramento Theatre Company, Aspen Opera Center; and, in New York City, Juilliard, Epiphany, and The Manhattan School of Music. Art is a member of the National Theatre Conference (nationaltheatreconference.org), and is a graduate of the Foraker Group's Catalyst for Non Profit excellence program and National Arts Strategies Chief Executive Program. He's served as a panelist for NEA, the Stavis Prize, Native Voices, and others. 
Enrique Bravo
Actor-in-Residence / Director of Black Box
Enrique has been performing at Perseverance Theatre since 2006 in over 20 productions. Some of his favorites include Captain Walker in The Who's Tommy, Marveaux in O Lovely Gloworm, Martin in Seminar, Brick in Cat on a Hot Tin Roof, Jud in Oklahoma!, Billy Flynn in Chicago, Mace in The Elaborate Entrance of Chad Deity, and Atticus Finch in To Kill a Mockingbird. Enrique holds a B.F.A. in Regional Theatre from Webster Conservatory in St. Louis, MO and an M.F.A. in Acting from the University of Texas at Austin.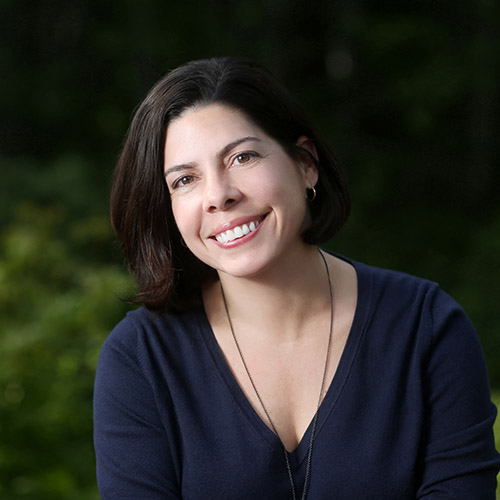 Julie York Coppens
Director of Outreach and Engagement
Veteran theatre artist and journalist Julie York Coppens steps into a new leadership role at Perseverance, overseeing communications, youth programming, and audience-building. Julie served twelve years on the national publications staff of the Educational Theatre Association; she was a senior editor of Dramatics magazine and director of Thespian Playworks, EdTA's highly regarded playwriting program for high school students. A nationally recognized arts reporter and reviewer and a longtime member of the American Theatre Critics Association, she served on the judging committee for the Primus Prize, honoring female playwrights. Since moving to Juneau in 2012 from her hometown of Cincinnati, Julie has been a teaching artist, producer, musical director, performer, writer, director, and creative consultant for many local organizations, including Juneau Lyric Opera, Northern Lights Junior Theatre, Juneau Public Libraries, Juneau Alaska Music Matters, the University of Alaska Southeast, Juneau Dance Theatre, and the Juneau Arts & Humanities Council. This spring she adapted and directed Tales from the Nine Worlds: Selections from Neil Gaiman's Norse Mythology for Perseverance Theatre's Young Company. Making theatre more accessible to audiences of all ages, abilities, backgrounds, and identities is a personal priority: "When we say, 'Professional theatre by and for Alaskans,' we mean all Alaskans. There is a seat here for everyone, and an honored place on our stage for everyone's stories." Julie has a 13-year-old son, Seth, and a three-year-old Schnoodle, Simeo—both gifted actors themselves. Seth Coppens played Scout in Perseverance's acclaimed 2017 production of To Kill a Mockingbird, while Julie served as dramaturg.
Samantha Cotton
Associate General Manager
Amy O'Neill Houck
Marketing and Engagement Associate
Amy is the former Director of Marketing and Engagement for Perseverance Theatre. She has recently moved from Juneau to Cordova, Alaska where she supports Perseverance and other nonprofit organizations in their communications. Amy is a writer and a regular contributor to Edible Alaska magazine. She writes occasionally for The Juneau Empire, The Capital City Weekly, and The Cordova Times. Amy has an MFA in creative nonfiction from the University of Alaska, Anchorage. Amy holds a BA from Connecticut College, a self-designed interdisciplinary concentration in the semiotics of theatre and film with a certificate in international studies. She is also a knitwear designer and is the author of three books of knitting and crochet patterns, and the contributor to many books and magazines on the history, art, and techniques of fiber art. Amy is a teaching artist through the Alaska State Council on the Arts.
Todd Hunt
Master Electrician
Todd spent his formative years running lights for the cover band NEXXT in Louisville Kentucky long ago and refined his skill in Bloomington Indiana as a graduate student. He is happy to rejoin the Perseverance Theatre clan for another season. He has done lighting design in both Bloomington and Juneau most recently in productions such as Opera to Go's Dido and Aeneas and Juneau Lyric Opera's La Bohème. Mr. Hunt moonlights as an opera conductor.
Frank Henry Kaash Katasse
Development Associate
Frank Henry Kaash Katasse is an Alaska Native from the Tlingit clan Tsaagweidí. He is an actor, director, producer, improviser, educator and playwright. Frank received his Bachelor's Degree in Theatre Arts from the University of Hawai'i: Mānoa. Frank served as the Board President of Juneau Douglas Little Theatre and has been involved with Perseverance Theatre (PT) since the fall of 2008. His body of work at PT includes World Premieres of Alaska Native themed plays, Battles of Fire and Water, Cedar House, Reincarnation of Stories, Our Voices Will Be Heard, and William, Inc. Other PT productions include The Government Inspector, The Skin of our Teeth, Marisol (2nd Stage), Vashon (Directed on 2nd Stage), Oklahoma!, Chicago, and Our Town. In the spring of 2017, Perseverance Theatre co-produced the world premiere of Katasse's play They Don't Talk Back along with Native Voices at the Autry and La Jolla Playhouse. Frank is currently part of Perseverance Theatre's Playwrights Circle.
Josh Lowman
General Manager
Josh Lowman is a writter, director, actor, photographer, filmmaker, projection designer, and occasional manager. Credits include Gordon/Dwight in Cyrano's production of Dead Man's Cell Phone; Projection Design for Rush at Everlasting, Treadwell Gold, and The Elaborate Entrance of Chad Deity for Perseverance Theatre; Treasurer for Alaska Dance Theatre, and Alaska Film Forum; Branch Manager for Wells Fargo, and First National Bank Alaska; and writing and directing for the One-Minute Play Festival. Sometimes he also makes short films and takes pictures of things.
Lauren MacKenzie Miller
Anchorage Production Manager
Lauren MacKenzie Miller is a graduate of the esteemed North Carolina School of the Arts. Ms. Miller has designed for companies such as Academy Theatre in Atlanta, Georgia; Alabama Shakespeare Festival, Alaska Repertory Theatre, Alaska Light Opera Theatre, Anchorage Opera and Carolina Opera. She is also the Technical Director for the Anchorage Concert Association, Anchorage Symphony, Anchorage Concert Chorus and Anchorage Opera. Her lighting credits with the Anchorage Opera include: The Magic Flute; Turandot; Lucia di Lammermoor; Madama Butterfly; The Flying Dutchman; The Mikado and numerous others. She has designed the lighting for the premiers of Echoes and Triumph with the Anchorage Symphony. She is a recipient of the Anchorage Mayor's Arts Award for Individual Artists of the Year and was recently nominated for the BP/YWCA Women of Achievement.
Adam Obert
Production Associate
Paul Ríos
Anchorage Education Associate​
Paul Ríos is an Anchorage-based performing arts educator, theatre artist, musician, singer, and nerd extraordinaire. In addition to his work for Perseverance, he serves as a middle school teacher for the Anchorage School District and also maintains a private voice and piano studio. He holds a B.A. in Theatre and a B.M. in Music Education. He has taught, directed, stage managed, designed, and performed for many theatre organizations across Alaska. Some of his other interests include mythology, Buddhism, tabletop gaming, Nintendo, banishing evil, and Thai food.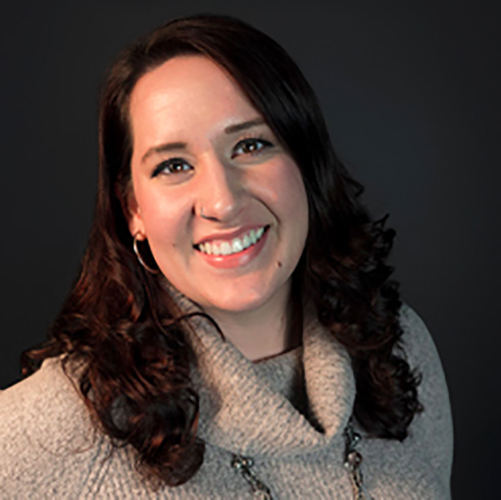 Alexis Sheeder
Anchorage Outreach and Development Associate
Alexis is a graduate from St. Ambrose University with a degree in Theatre. She was transplanted to beautiful Alaska where she began her marketing career with a local nonprofit and was the sole marketer. There she dabbled in many different aspects of marketing and gained a passion for the field. She works for a local marketing agency during the day and helps with marketing for another theatre organization during the evening. She is always searching for her next Alaskan adventure with her cats, Lilley and Pumpkin. Sometimes that might mean hiking, trying a new restaurant, taking a road trip, or checking out a local brewery. You can call anything an adventure, right?
Vera Starbard
Writer-In-Residence
Vera Starbard is a Tlingit and Dena'ina artist born in Southeast Alaska. She is the playwright-in-residence at Perseverance Theatre through the Andrew W. Mellon Foundation's National Playwright Residency Program. Vera is also the editor of First Alaskans Magazine, and a writer for the PBS Kids animated children's program "Molly of Denali." She is the recipient of numerous writing and editing awards, including the 2018 Alaska Literary Award, and a Rasmuson Foundation Individual Artist Award. She currently lives in Anchorage with her husband Joe, and too many cats.
Erika Stone
Development Director
Erika has been involved with the performing arts in some capacity for almost her entire life. Her pre-school diploma read "Class Actress," because she was constantly organizing plays with the other children. Much later, she earned her B.A. from Boston University. She performed in independent films and commercials in Boston, which lead her to L.A., where she continued her work in film and theatre. She began performing and writing with Native Voices at The Autry, and this eventually got her cast in "Our Voices Will Be Heard" at Perseverance Theatre. She fell in love with Alaska, Perseverance, and a boy she met at Mendenhall Glacier; and the rest is history. She is very excited to be doing development work for a theatre with such a consistent, remarkable quality of shows. She also enjoys writing articles and developing recipes for First Alaskans Magazine.
James Sullivan
Audience Services and Theater Administration
James was an Actor-in-Residence for the last three seasons at Perseverance. He has now moved over to the administrative side, full time, to handle all the box office needs of the theatre as well as other administrative duties for our development and production teams. Previously, James worked at Artists Repertory Theater in Portland as the Facilities Manager. He has performed on stage in theater and Improvisation in Chicago, Portland and Juneau. He has a bachelor's degree in Musical Theater from Syracuse University.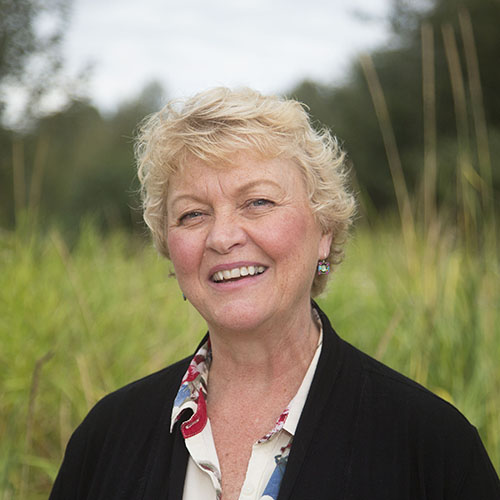 Shelly Wright
Costume Shop Manager
My story isn't much different than many Juneauites, came to Juneau in the early 70's and planned to stay for five years. Fell in love, started a family and never looked back. In 1990 I was asked to design and construct a life size Sebastian for Juneau Douglas High School performance of the Little Mermaid. I had so much fun I kept going. I spent the early years with children's theatre.  In 1998 I received an invitation to design a show for Perseverance Theatre, "Jonny's Girl", and I was hooked. I have been designing and sewing ever since. I learned so much about theatre during my years with children and high school theatre. There are few things as rewarding as watching children grow into performers. It has been my pleasure to design for many of the community theatres and dance companies in Juneau and now I am feeling so lucky to be the Costume Shop Manager for Perseverance Theatre. It is a new chapter in my life, I get to go to work every day and do what I love and not have to worry about that pesky "real" job.
Laura Wallrath
House Manager
Laura hails from Port Arthur, Texas and Walnut Creek, California. She drove up to Juneau in 1995 with a friend who had designed hats for Perseverance.  A three-month visit has turned into "forever." She was told of the excellent plays Perseverance Theatre produced.  She ushered for every show for the first 5 years and since spring of 2000, has been greeting patrons at every show.  Laura is excited to see all patrons come through the doors and watch the shows. She strives to make sure our guests' needs are met whether it's changing your seats or slipping you a cough drop. She likes to say "Perseverance feeds my soul."
Ty Yamaoka
Company Management Associate
Gabrielle Harper
Stage Management Intern
Gabrielle Harper is the Stage Management/Production Intern. She graduated from UNC Wilmington in 2017 with her B.A. in Theatre: Design and Technology. She is a native of Raleigh, North Carolina. Her credits with Perseverance: Our Town (Interim Stage Manager), Crush – Young Company (Stage Manager/Sound Designer/Lighting Designer), Franklin (Assistant Stage Manager), Whale Song (Interim Stage Manager/Assistant Stage Manager), and The Underpants (Assistant Production Manager). Her Stage Management credits before Perseverance: The Consul (Opera Saratoga), Godspell (Benson Foundation for the Arts), Gidion's Knot (Bartlett Theater), The Best Christmas Pageant Ever (BFA), Boeing Boeing (UNCW), Punk Rock (UNCW), Measure for Measure: A play to protest NC's HB2(Alchemical Theatre), The Fourth Graders Present An Unnamed Love-Suicide (UNCW), Low Hanging Fruit (UNCW), Bye, Bye Birdie (BFA), White Christmas (BFA).
Gabriella Rojtman
Artistic Intern
Gabby is excited to be working alongside the Perseverance team. She is in awe of the natural beauty of Alaska. She graduated from Virginia Commonwealth University with a B.A. in Theatre Performance last spring where she directed and produced Bad Jews through Shafer Alliance Laboratory Theatre. This season has been full of new experiences for Gabby.  Most recently,she served as the spacing director (Anchorage transfer), dialect coach and AD on Franklin. This past fall you may have seen her onstage in Our Town. Gabby also served as the assistant director and dramaturg on this production. Gabby is excited to begin work on her next project, Guys and Dolls where she will be the assistant director.