The Brothers Paranormal
by Prince Gomolvilas
directed by Randy Reyes
Ghost hunting is not your typical career path, but for Thai brothers Max and Visarut, investigating spirit encounters is simply another day in the life. Spurred by a nationwide increase in sightings of "Asian-looking ghosts", these entrepreneurial siblings hatch a business venture specializing in all things paranormal. But on their next job, they find themselves facing fears they never thought possible, and questioning everything they thought to be true. Love, grief, humor, and HORROR collide in this haunting tale that is sure to leave you shaking in your seat!
The Brothers Paranormal was presented February 18 to March 6, 2022.
Phai Giron was raised in Pacific Grove, CA, a graduate of  Pacific Grove High School in 2009. A survivor in remission for over a decade, Giron is a self-taught makeup and special effects artist with over a decade of experience. It is a personal goal of Phai's to become a professional make-up effects artist and travel the world. Giron began traveling between Alaska and California in 2012, and officially settled here in Juneau in 2019. Other hobbies include illustrating, watching movies, and cooking.
Leslie Ishii is a leader in the American Theatre in many capacities. (Stage Director) Perseverance Theatre: Devilfish, Silent Sky, We Hold These Truths; East West Players: Takarazuka!!!, Taking Flight: The Katherine Cheung Story, Crimes Of The Heart; Artists At Play: 99 Histories; productions at UC, Irvine, USC, CSLA; Oregon Shakespeare Festival: Founder/Director of API 2x2 Lab New Works Residency, Dramaturgy, FAIR Assistant Director Program Recipient; and where she began, Northwest Asian American Theatre. (Actor) Broadway, regional theatre—Penumbra Theatre Company, El Teatro Campesino, American Conservatory Theatre, and South Coast Repertory to name a few. She has also appeared in TV and film. (National Scope) Co-Chair/Organizer/Board Member: Consortium of Asian American Theaters and Artists; National BIPOC/BITOC Coalition/Commons for the sustainability of artists and theatres of color; Board Member: National New Play Network; Steering Committee: Anchorage Arts Group; Co-lead of Coalition Building/Website Subcommittees: Professional Non-Profit Theatre Coalition; BIPOC Advisory Circle and co-facilitated the launch of the E/D/I Institute: Theatre Communication; Core faculty, artEquity working throughout the US with arts and culture organizations.
Eddie is a long time Juneau resident with an extensive history of local theatrical work. Most of his work has been with Theater in the Rough doing Shakespeare but he has also spent some time on the stage at Perseverance. Naming a few productions, Eddie has played the roles of Othello in
Othello
, Oberon and Theseus in
A Midsummers Night's Dream
, D'Artagnan in
The Three Musketeers
, Silvius and the Wrestler in
As You Like It,
Malcolm X in the
Meeting
, and dozens more. Eddie is so honored to be taking part in this latest Perseverance production of Brothers Paranormal. 
Elizabeth Lynn Rakphongphairoj Kilrain is a vernacular dancer and educator specialising in African Diasporic dances through her organisation, Blue Note San Diego. When not on stage or the dance floor, she is a software engineer at SOCi, Inc. in San Diego and runs a jewellery design business called Ouen อ้วน Designs, with the mission of normalising a non-Western aesthetic and promoting cross-cultural understanding.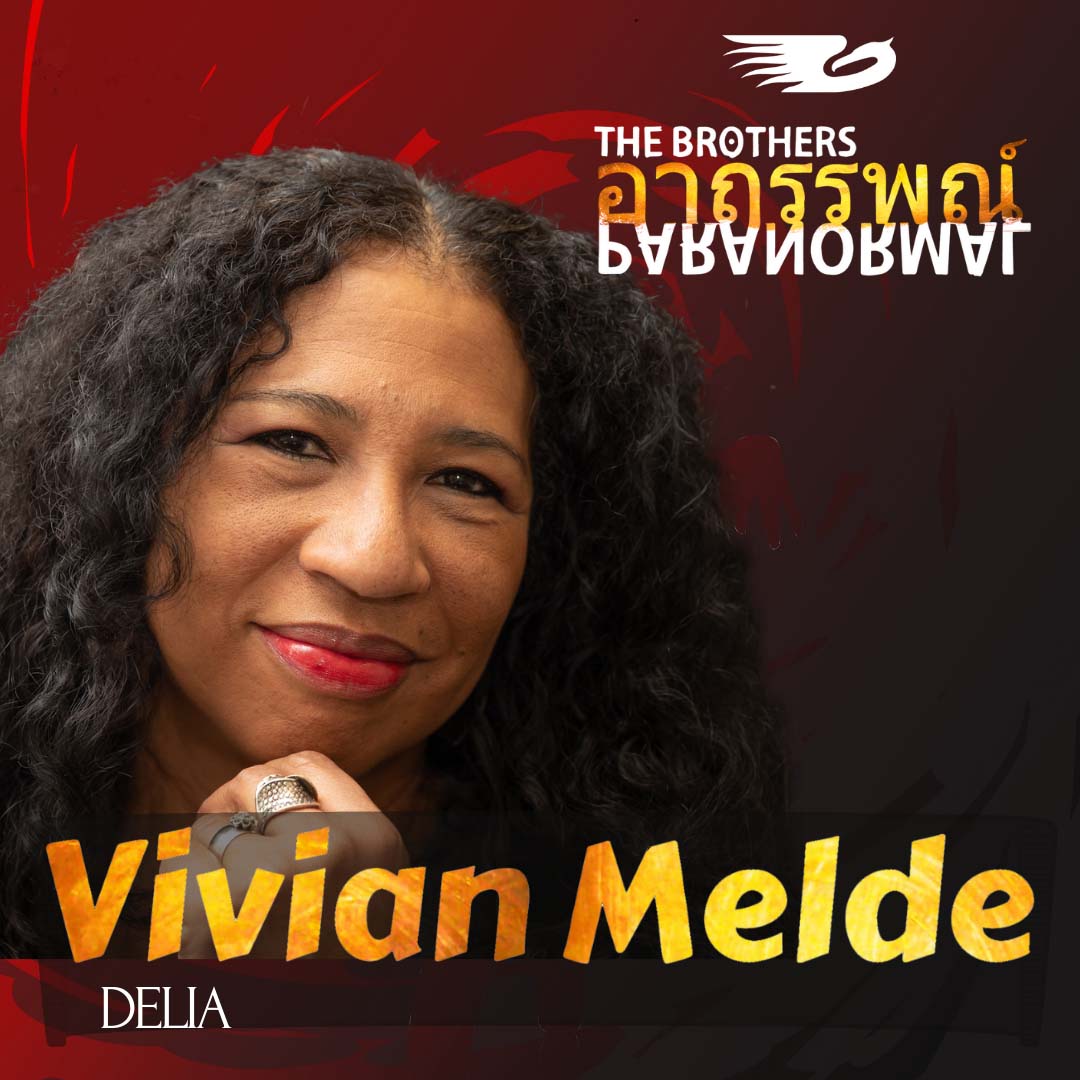 As a life-long actor, dancer, and singer, Vivian Melde first stepped on stage in Anchorage as a dancer at the age of 10 years old.  Her early career with the Anchorage Civic Ballet led to her dancing in Anchorage Opera productions in the 1970s.  When her family relocated to Southern Indiana, Vivian spent one summer with the Louisville Children's Theatre before she returned to Anchorage and began performing with Anchorage Community Theatre, ACT Dance Ensemble, Theatre Guild, Alaska Light Opera Theatre, and Anchorage Festival Theatre.  While attending the University of Louisville, Vivian joined Fleet Street Dance Company, a modern dance company. Vivian made her directorial debut at the original Cyrano's on 4th and D, when Eccentric Theatre's Jerry Harper asked her to direct Ntoze Shange's for colored girls who have considered suicide/when the rainbow is enuf  in the early 1990s.  From 2016, Vivian directed a one-woman show, which traveled to Victoria, BC, Seward, Amsterdam, Nova Scotia, and Nome.  From 2019, she was a principal player with the Saturday Storytelling Theater at the Anchorage Museum, until pandemic restrictions temporarily closed the improvisational shows, which were Cinderella stories from all over the world.  In 2020, Vivian played the role of Mother in a psychological thriller film called The Apex, which is still in production.  In May of 2021, she plays a witch in a locally-produced film called I Die You Live by Joe Hamilton of Rocket Joe Film Company. 
An amateur chef who has traveled to train on four different continents, a vagabond in chase of rocks to climb, a serial entrepreneur, a devoted servant of Christ; Mike Rao, permanently in search of adventure, has laid claim to many titles throughout his life, but never that of an actor.  Although a credit-less rookie to theatre and acting, he was encouraged to audition by his dear friend and fellow actor, Daniel Mah of YouTube's Martial Club, and was humbled to receive an offer to kick off his acting career.  Despite this incredible opportunity, the resident of sunny Los Angeles still had reservations about accepting a role in the frigid Alaskan winter. However, upon reading the magnificent script in full, he knew that he was going to be packing his bags and shipping off for the exciting saga that Alaska and The Brothers Paranormal would present.
Randy Reyes is thrilled to be making his directing debut at Perseverance Theater.  Randy is an award-winning theater artist that has worked as a professional actor, director, and theater educator with institutions across the country including Theater Mu, The Guthrie, Mixed Blood, The Jungle Theatre, Park Square Theatre, Ten Thousand Things, Pillsbury House Theatre, St. Olaf College, NYU Graduate Acting Program, University of Minnesota, The University of Utah, Augsburg College, and Macalester College. He's a proud Filipino American and believes deeply in telling untold stories to lift up voices from marginalized and oppressed communities in the most dynamic and theatrical way. He trained at the University of Utah BFA Actor Training Program, where he received the 2015 Distinguished Alumni Award, and The Juilliard School.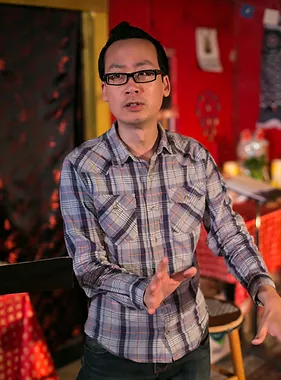 Prince Gomolvilas is a Thai-American writer and winner of a PEN Center USA Literary Award for Drama. His critically acclaimed play, 
The Brothers Paranormal
, debuted Off-Broadway at the Beckett Theatre, in a production by Pan Asian Repertory Theatre. It has since been published by Dramatic Publishing, performed across the country, and scheduled for productions in Juneau, Anchorage, and Los Angeles. He is the co-creator of a new TV series currently in development at Amazon Studios, and he is a former Assistant Professor of Writing at the University of Southern California. More info can be found at https://www.princegomolvilas.com/